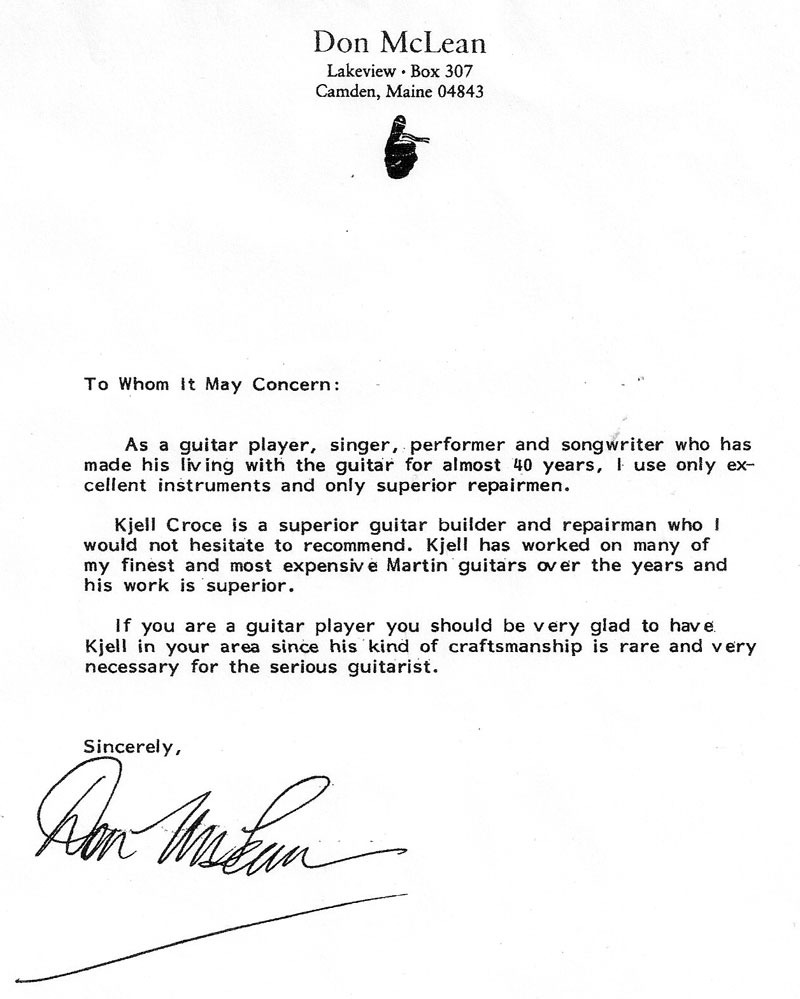 As a guitar player, singer, performer and songwriter who has made his living with the guitar for almost 40 years, I use only only excellent instruments and superior repairmen.
Kjell Croce is a superior guitar builder and repairman who I would not hesitate to recommend. Kjell has worked on many of my finest and most expensive Martin guitars over the years and his work is superior.
If you are a guitar player you should be very glad to have Kjell in your area since his kind of craftsmanship is rare and very necessary for the serious guitarist.
Sincerely,
Don McLean